With the development of 5G, automation systems are more and more popular in the world. Industrial automation systems are used in almost every industry. No need to say, how to improve the working efficiency becomes a very important topic.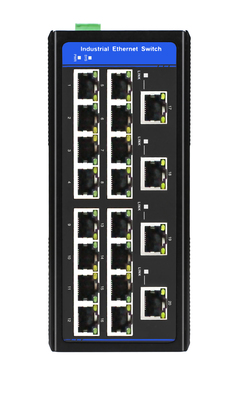 To make your automation system implement smoothly and reduce system error, the high standard of product quality is the first condition. Opticombine Industrial switch allows fast, easy and smart configuration of industrial automation systems.
The real industrial-grade design. Every product has passed through strict tests before it can be delivered. It can withstand harsh conditions and can be used in extreme temperatures from -40°C to +85°C. It meets the standards of using the environment of each industry.
POE Function design. It provides urgent protection of 3KV per port and is featured by smart POE management. It can save your OpEx costs by simplifying network development and maintenance. Your people can easily deal with the process after a simple train.
To avoid accidence is the core feature of the Opticombine industrial switch. That is one of the most concerned topics of every automation system industry.