Opticombine Industrial Ethernet Switch in Railway Construction?
Thetransportation system has a great impact on the people. In order to build asafe, reliable, efficient and practical rail transit communication system, itis necessary to design and optimize the system in four aspects: reliability,advancement, maintainability, and safety.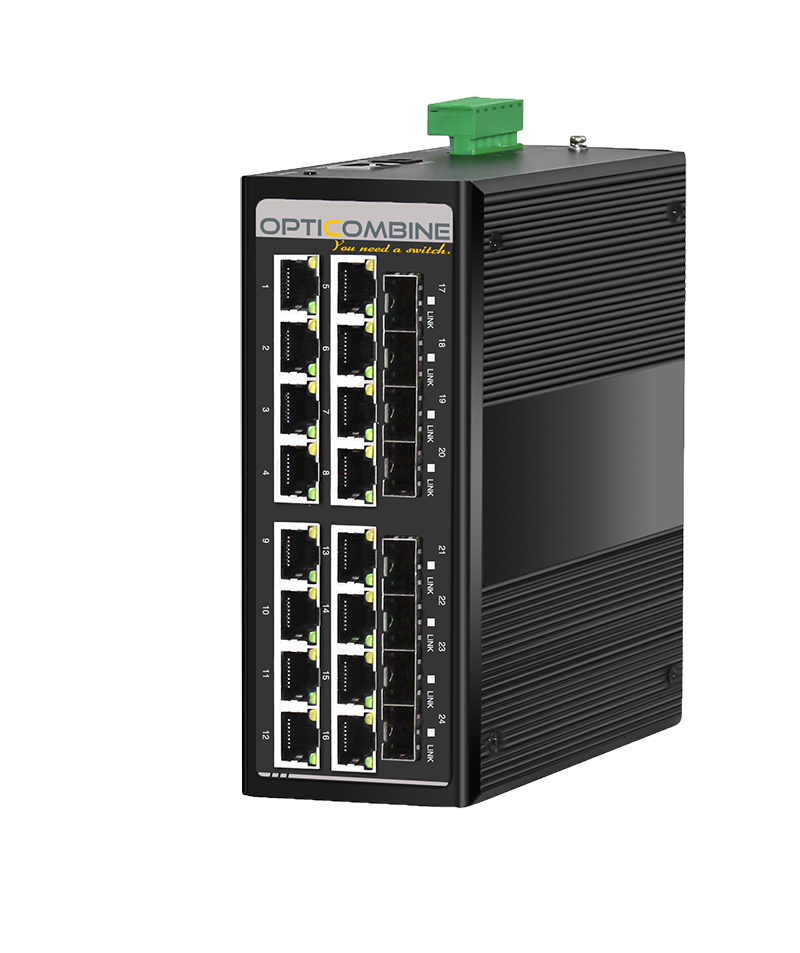 Whythe industrial switches play a vital role in railway?
Inthe railway industry, industrial switches have been widely used in signalcontrol systems, train control systems, railway dispatching and informationsystems, traction power control systems, tunnel and bridge monitoring systems,wind monitoring and control systems, station signal dispatching systems, andin-car information systems.
Therefore,the choice of the industrial ethernet switch must consider several factors.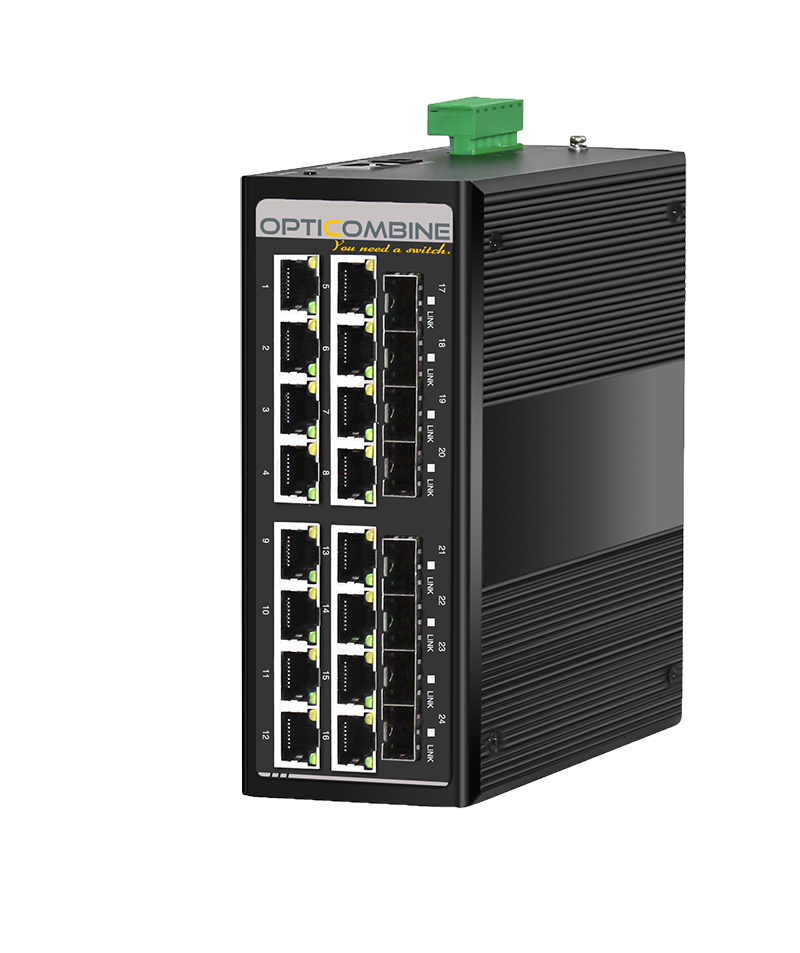 Howto choose a reliable industrial switch?
First,in terms of design and selection of components, the strength and applicabilityof the product can better meet the needs of industrial sites; Secondly, it ismore flexible in terms of module expansion, with a variety of optical andelectrical ports for selection.
Fordistribution in the selection of materials, and for product strength inconsideration of the applicability and real-time.
Whatare the specific requirements for industrial switches that meet theseconditions?
Ø Productquality. Dustproof, high temperature resistance, high pressure resistance, highhumidity resistance, high electromagnetic environment resistance, datamanagement and data security
Ø Complywith vehicle network system requirements. The working temperature is -20-60℃,the storage temperature is -20-80℃.
Ø Theoverall solution of backbone information network, station access network, andvehicle information network can be established.
Ø Ringnetwork self-healing function, link recovery time is less than 50ms
Ø Complywith EMC4 electromagnetic protection level and adapt to the harsh environmentof strong electromagnetic interference.
Ø Hierarchicalnetworking scheme, perfect network management SNMP and friendly WEB interface.

The features of Opticombine industrial switch
ü Highenvironmental adaptability. The working temperature is -40-80℃, the storagetemperature is -40-50℃.
ü IndustrialDesign. Metal case, no fan design. The switch is equipped with an IP40 metalenclosure.
ü Quickrecovery. Fast self-healing function, self-healing time <30ms.
ü High-performanceFunction: With fast-processing speed as an advantage, Opticombine's industrialethernet switch can achieve network transmission that is as fast as or close tothe wired communicating speed.
ü Lowcongestion and failure: Attached network protection, monitor, and storefunctions, Opticombine's managed switches in railway construction can help toreduce network congestion and failure.
ü Redundantbackup function: when the network fails, it can automatically switch to theredundant backup line.
ü Stronganti-electromagnetic interference ability, in line with industrial level 4electromagnetic compatibility requirements.
ü Security and convenience.Power input polarity protection design, including network, features like RMON,VLAN, Quality of Service (QoS), port mirroring, SNMP, SNMP Trap, and PortMirroring Support administration monitoring solutions.
ü CompactDesign: With plug-n-play, easy to use, and compact size, the industrialswitches can be easily installed in the terminal equipment of the station.